Kickstarter Game Creators Gathering
NOVEMBER 23, 2021
19:00 pm (CET)
Access to the event by invitation only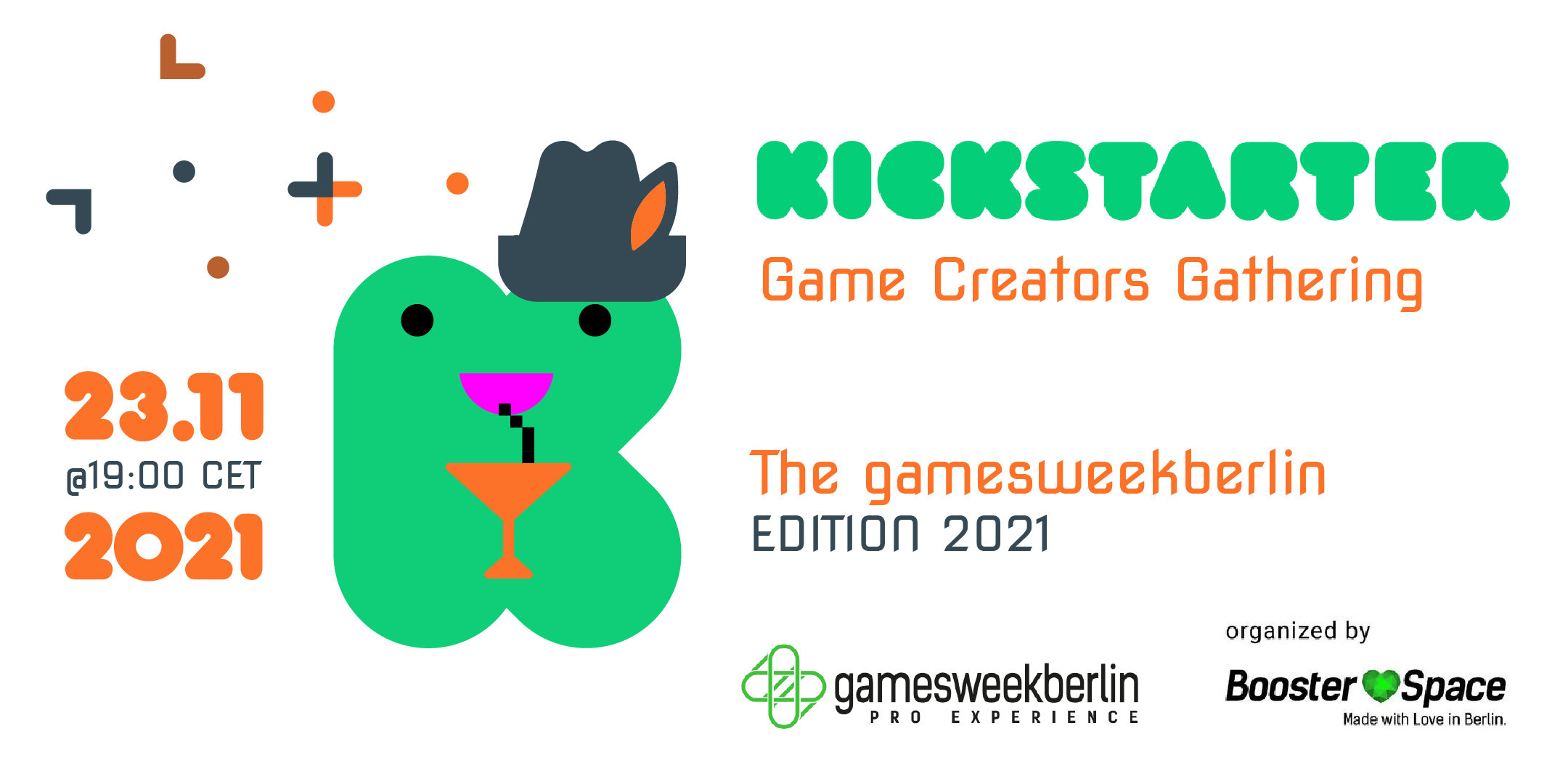 Kickstarter Game Creators Gathering
NOVEMBER 23, 2021
19:00 pm (CET)
Access to the event by invitation only
Kickstarter Game Creators Gathering
PRO X: Dev Booster is over but the night is young, full of games and networking! Welcome to our aftershow gathering!
About this event
Kickstarter invites all of you festival goers, game creators, publishers, speakers and crowdfunding enthusiasts to the official aftershow PRO X: Dev Booster networking gathering!
Continuing a tradition that started in 2020 with the launch of the three new markets (Greece, Poland and Slovenia), Kickstarter game creators gathering is taking place virtually, one last time before the end of the year, bringing together inspiring creators and amazing projects. This time we join forces with gamesweekberlin festival and PRO X: Dev Booster and celebrate this year's game awards.
What to expect?
As always we will have:
✓ Top-notch guests talking about their professional experience, providing advises and insights
✓ Networking opportunities with great studios and creators
✓ Special announcements about the year to come
✓ Fun and games
Access to the event by invitation only.