March 9, 2018
Did you know there are several options to showcase your game in the different events of #gamesweekberlin? Each event has a specific profile and target group, fostering optimized outreach.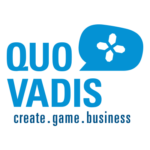 The Quo Vadis conference established itself as one of the leading European game development conferences (B2B). It offers a unique indie area allowing for first hand contacts to video game professionals. As of Europes most prominent business hot spots for gaming professionals, you're able to meet with game scouters, creative minds and leaders of the gaming industry and lay the foundation for your success.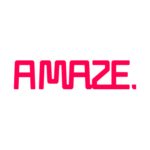 For more artistic and cultural environments, the A MAZE. / Berlin festival is the place for you:  A MAZE. is an unique and cultural international platform for games and playful media that invites professionals  and creatives from various fields (B2B) to exchange their knowledge and visions, presenting their projects to a large B2C audience, playing, making contacts to collaborate on future projects.
You want to get in touch with gamers and families? Opt for the Gamefest! The two-day-event has become an instance in Berlin's gaming culture and offers a versatile lineup, special guests and unique gaming opportunities. Showcase your game at Gamefest, become part of our colorful setup and promote your game efficiently to your B2C audience by connecting with your target audience directly on site!
So, what are you waiting for? Show your game at gamesweekberlin! Discover all package deals: http://www.gamesweekberlin.com/exhibition