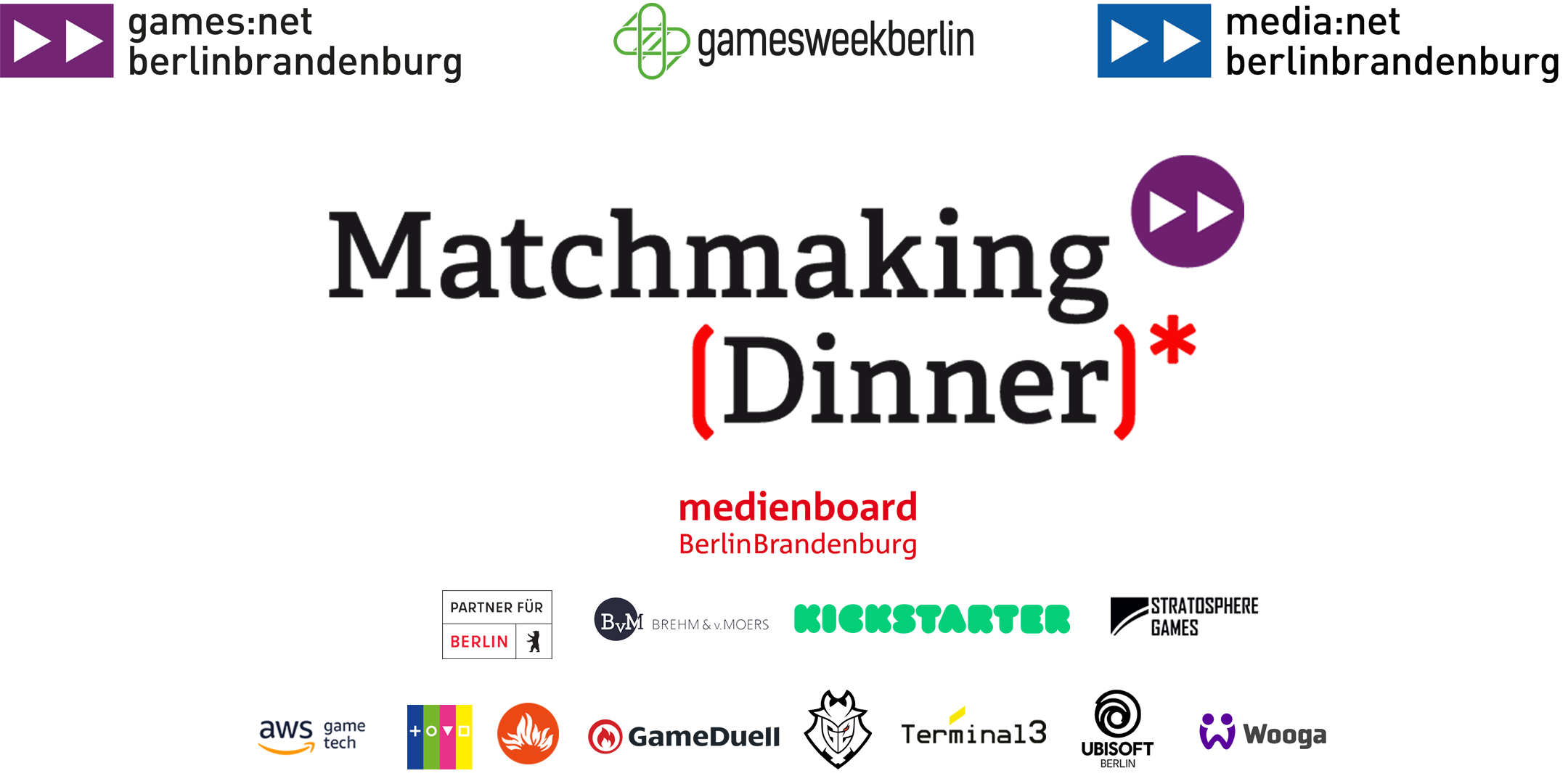 *The annual games:net berlinbrandenburg Matchmaking Dinner of this year's gamesweekberlin 2020 unfortunately without dinner, due to COVID-19.
*For five years now, games:net berlinbrandenburg and its partners have held the annual Matchmaking Dinner during the gamesweekberlin. 
Over the years, this networking event which brought together national and international decision makers of  the games industry, has become a well-known event to get to know each other during an interesting week in Berlin and dine in a high-quality but relaxed setting. 
Unfortunately, in times of COVID-19, our successful concept is not feasible.
Although we had high hopes to be able to present you with the dinner again this year, even if it would have been in a slightly modified version, we have now decided to do not a physical event, but still do a matchmaking online.
So please join us for this year's special Matchmaking Dinner…without the dinner. You can register via Eventbrite from October 15, 2020 here:
We look forward to have you on board!