January 16, 2019
Happy New Year! Today we want to feed you with details about the first four summits of QUO VADIS 2019.
In order to tailor the QUO VADIS experience to your individual needs, we gave each of the two event days a thematic focus. Whether you want to get into business on Monday, dive deep into development trends on Tuesday or both, is your decision. We have set up 1-day focus passes for that reason.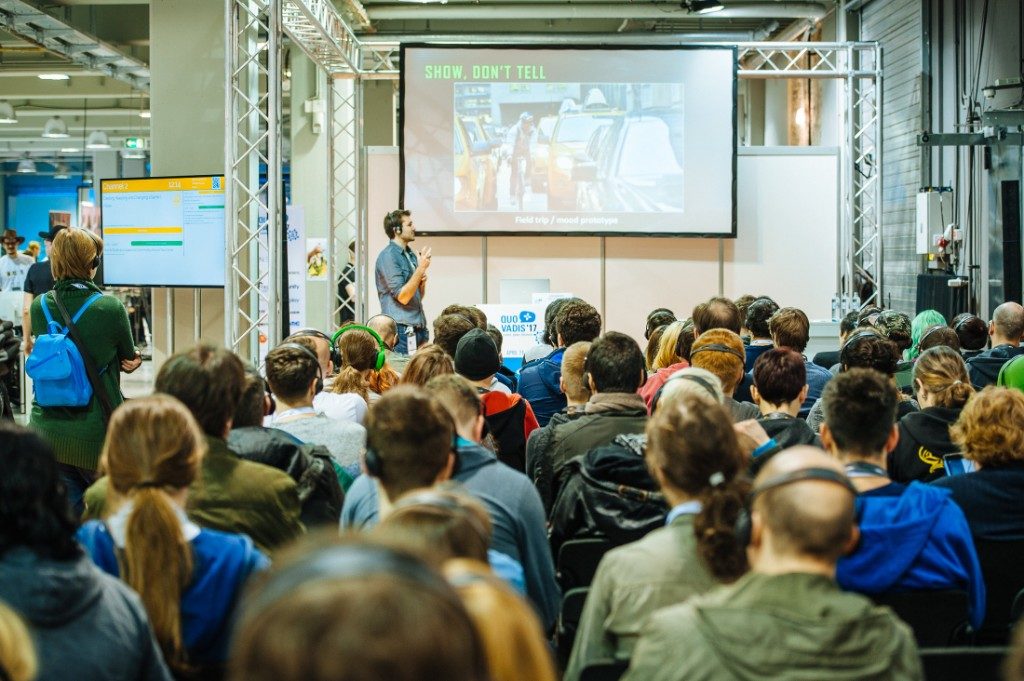 We will have eight densely packed conference shots on two days and two stages. We call them summits. Each summit is half a day long. Let me introduce the summits of day one to you:
NEW BUSINESS MODELS SUMMIT
Free-to-play is a dominant business model in the video game industry. But there are also alternative business models that have emerged. Some hybrid models combine classical free-to-play mechanics with in game advertising. For example, players are given a choice to either buy in-game currency or instead are asked to watch a video ad in order to afford a building upgrade or new weapon type. We will investigate how free-to-play is doing right now, what kind of alternative business models have emerged already, and how they can be used meaningfully.
MARKETING SUMMIT
The best product in the world is worth nothing if you cannot bring it to the market. This is what the QUO VADIS: Marketing Summit is all about – to show you the best marketing strategies for your game. We'll be talking about global marketing strategies. About the real value of B2C events for smaller studios. About the eternal question if you really should put your money on influencers. About building an IP and finding the right merchandise to promote it and making a little extra money. About which marketing platforms you should target and which players you should re-target.
LIVE OPS & COMMUNITY MGMT SUMMIT
Keeping a video game alive and healthy proves to be a full-time job, or more accurately: many full-time jobs. But it's worth it, as many developers credit more than 50% of their game's revenue comes from events and promotions. Keeping an eye on the key metrics that are really important is one thing, activating players and keeping them engaged with meaningful and personalized content in a vivid community is another. This summit presents best cases of content delivery, successful events and promotions, community management done right and the use of analytics to really understand what players want.
FUNDRAISING & FINANCING
SUMMIT
In order to finance a game, German developer studios either have to be inventive with promotional campaigns – or they make their way through the red tape forest and apply for funding. Often they must do both. The German Games Fond, worth 50 million Euros annually, that will come into effect in fall 2019, is a step in the right direction. But who can apply for the money and how? Can it be combined with other funding initiatives? Who can help with an initial funding application? We take a look at the different ways of how a game can be financed, from funding pools to co-production and venture capital investment.
WE WILL INTRODUCE THE SUMMITS OF THE 2ND DAY SOON, SO STAY TUNED!