---
---
Der Deutsche Computerspiepreis
---
---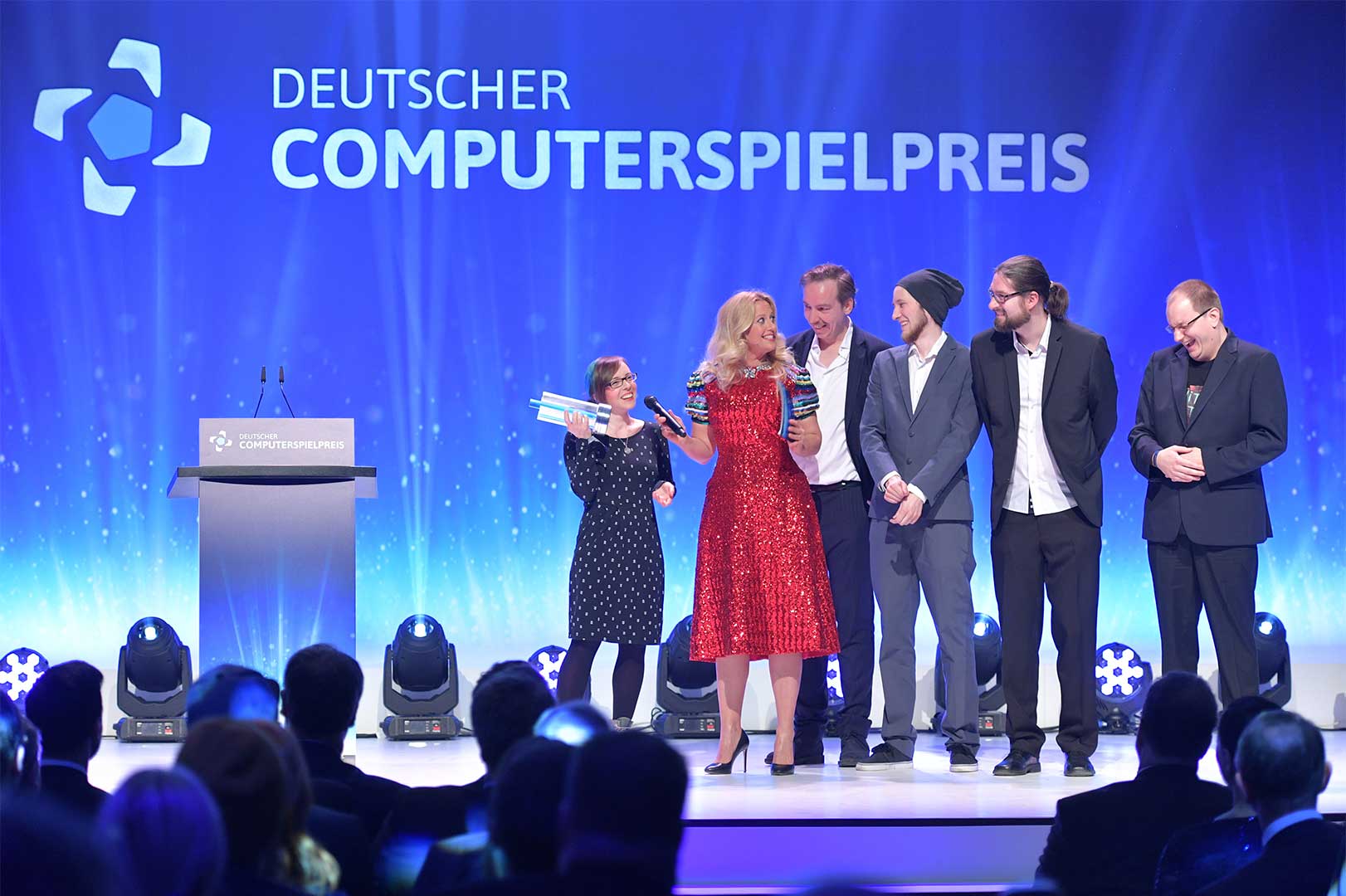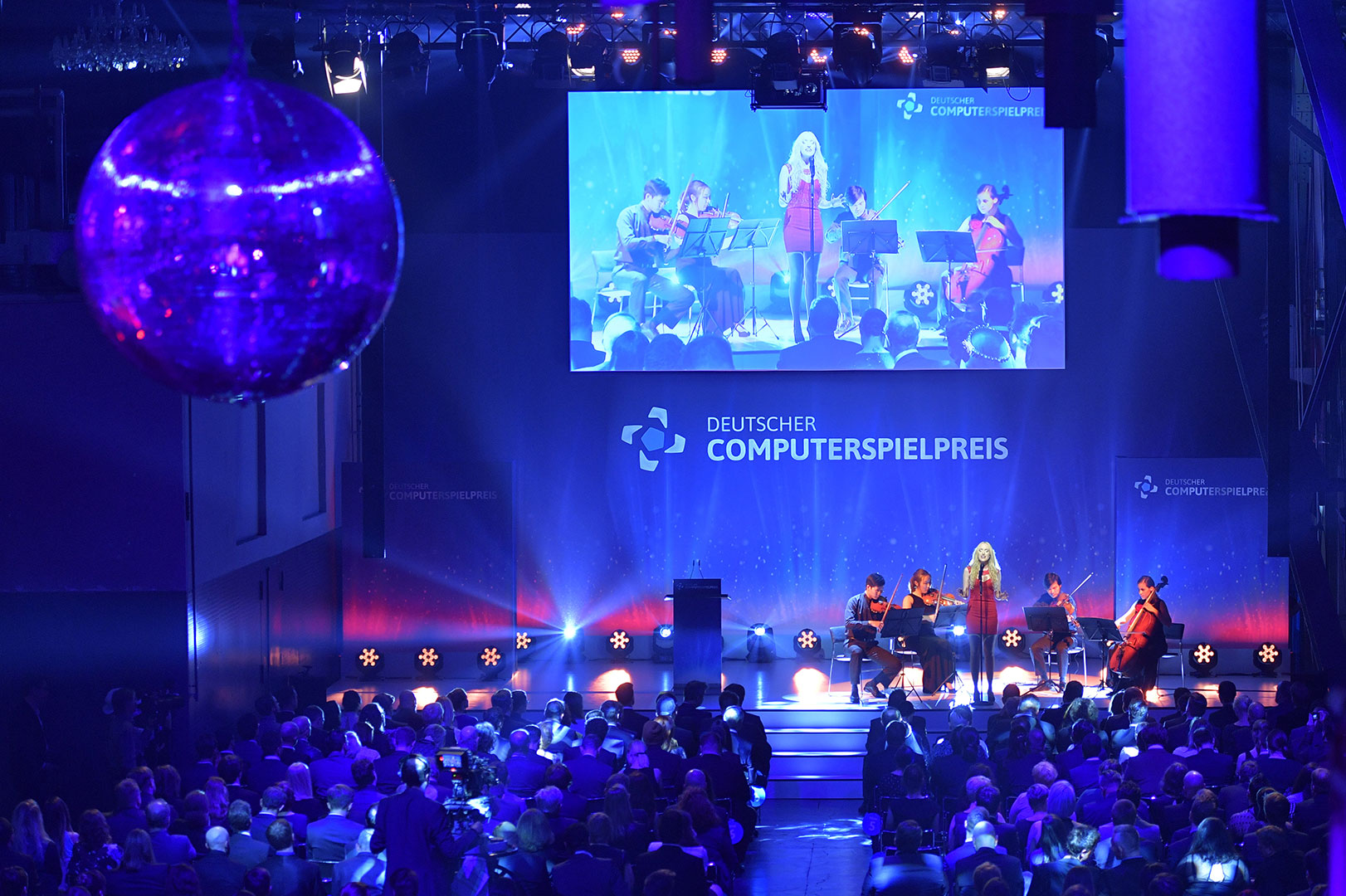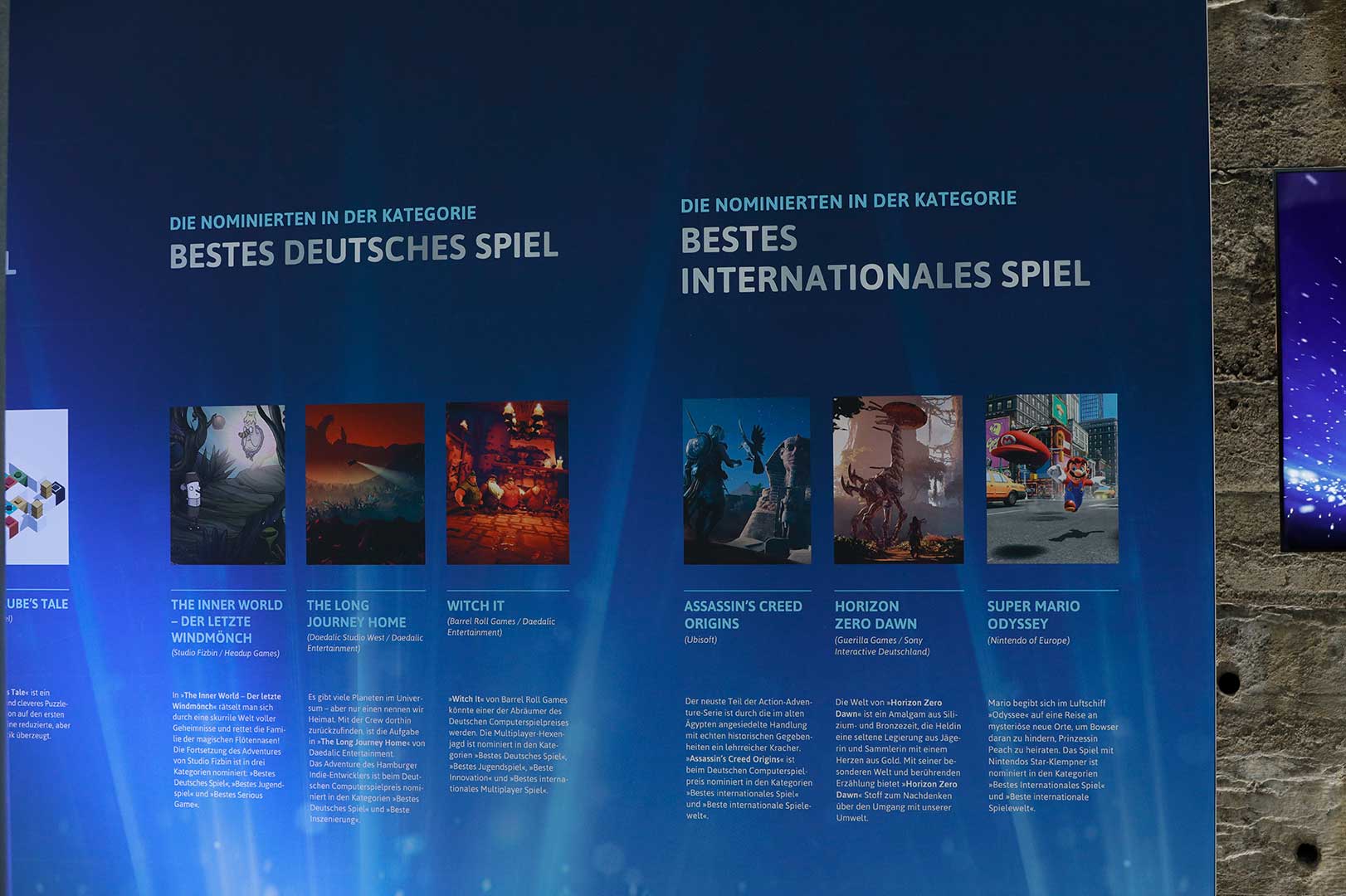 Der Deutsche Computerspielpreis
Am 09.04.2019 findet der Deutsche Computerspielpreis 2019 statt.
Als gemeinsame Initiative der Wirtschaft und des Deutschen Bundestags wird der Deutsche Computerspielpreis (DCP) seit 2009 verliehen. Der Branchenverband game – Verband der deutschen Games-Branche fördert gemeinsam mit der Bundesrepublik Deutschland, vertreten durch die Staatsministerin für Digitalisierung und das Bundesministerium für Verkehr und digitale Infrastruktur (BMVI), die Entwicklung innovativer Computer- und Videospiele "Made in Germany". Unterstützt werden sie dabei von der Stiftung Digitale Spielekultur.
Der DCP ist das wichtigste Förderinstrument für die deutsche Gamesbranche. Hochrangige Fach- und Hauptjurys wählen nach Aspekten wie Qualität, Innovationsgehalt, Spielspaß sowie kulturellem und pädagogischen Anspruch die besten Spiele in 13 Kategorien. Bereits zum vierten Mal wird auch der "Publikumspreis" vergeben, bei dem Spielerinnen und Spieler unmittelbar als Jury "ihr" Lieblingsspiel küren.
Die Gala zur Verleihung des Deutschen Computerspielpreises wird im jährlichen Wechsel vom Medienboard Berlin-Brandenburg und dem Bayerischen Staatsministerium für Wirtschaft und Medien, Energie und Technologie gefördert.
On 09.04.2019 the German Game Awards 2019 will take place.
As a joint initiative of games industry and the German Bundestag, the German Game Awards (DCP) has been awarded since 2009. Together with the Federal Republic of Germany, represented by the Minister of State for Digitisation and the Federal Ministry of Transport and Digital Infrastructure (BMVI), game – the association of the German games industry promotes the development of innovative computer and video games that are "Made in Germany". They are supported by the Stiftung Digitale Spielekultur (Digital Games Culture Foundation).
The DCP is the most important funding instrument for the German games industry. High-ranking experts and jury members select the best games in 13 categories according to aspects such as quality, innovative content, gaming fun as well as cultural and educational standards. For the fourth time now, the "Audience Award" will also be awarded, in which players will choose their favorite game.
The German Game Awards Gala is sponsored annually by Medienboard Berlin-Brandenburg and the Bavarian State Ministry of Economic Affairs and Media, Energy and Technology.